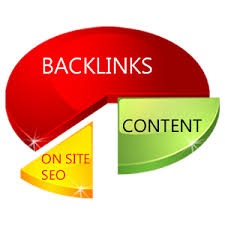 If you are into making money online then you know that traffic is essential to make money online. There are five link building strategies that you will have to get familiar with. If you want plenty of traffic then optimizing your content with the right keywords and applying the right density is the challenge. This is absolutely piece of cake to do so. There are tools online that will make it easy to optimize your blog or site with the right keywords to get lots of backlinks.
Article submission:
If you are able to offer your help to the readers they will visit your blog and explore it for they own benefit. I used to submit one article per week to the article directories. That bought me 19000 page views to one of my blogs. There are plenty of article sites you can submit your blogs or websites to. I think having a software is an outcome that is for sure less time consuming.
Directory submission:
There is the possibility to submit your blogs or websites to directories. This can bring you traffic and it will give your sites backlinks. It is all about building links back to your sites or blogs to get loads of traffic. I have found this site called Submitterbot This site allows you to submit your blogs or sites to 500 directories. Once it is submitted you will have a cool 500 links back.
Social bookmarking:
This has huge potential to get traffic. The social bookmarking sites love fresh content. For real there are people hooked to social media. If you have a good post then people will love it. They are always looking for new stuff to read. Feed the social media with your content. There are social bookmarking sites that has huge amount of members. Facebook for example. I think using a social bookmarking software is less time consuming. I would avoid auto submitting to 5000 social bookmarking sites. That is just spam. Beware do not fall into scams.
Blog commenting:
This a easy way to build links. If you have a software to comment on blogs this will save you great deal of time. It is a great way to build backlinks. If you like a post on a blog then give credit to the author. If there is something not clear just ask the writer of the blogs. I have build 389 backlinks to one of my blogs. It is better to build backlinks through commenting on high ranked blogs and also comment on relevant blogs to your blog's topic. It is all about building quality backlinks to your blog or sites.
Adding quality content:
Do not take the content production to lightly because this is what it is all about. If you help out the people in your posts and making their life easier with your advice in your posts they will trust you. They can use your blog as a resource to find solutions. It is all about offering a solution to the readers to build up a loyal readership. Quality content you can buy from a freelance writer or if you are willing you can write your own. I am not a big fan of freelancers. I love to write and that is a long lasting motivation. That is why it is really needed to pick a topic where you interested in.
Buying backlinks: I am not big fan of this because you are never sure where they place the links. It can be seen as spam by the search engines if you order a package of 7000 backlinks. It is never that of much value than building links with above mentioned methods.