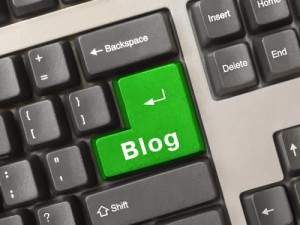 Back in 2007 I had never heard of a wonderful thing called making money online. We got Internet at my parents home in 1997 but I never felt a bond with a computer to surf. In contrary to these days. I do lots of things with a computer nowadays. Also when I started blogging in 2007 I started with 0 investments. Within 3 months I had made 100′s of dollars. If you have no money to invest in making money online read this post about how to start a blog for free to make money online.
How to start a blog?
You can get a free blog in an instance. If you go to http://www.blogger.com. There you can make a blog in easy three steps. Once this is done you can add content and sign up with sites that pays you to publish ads on your blog. You can sign up with this site called
.Advertising.com
. There are plenty choice when you google the words ad publisher networks.
How to pick a blog topic to blog about?
If you want to build an authority blog with quality content then you must pick a topic where your interests lay. For an instance you are savvy with Internet marketing then write articles with catchy titles then blog will generate blog traffic for free. Then optimize your domain name with the main keywords. For example pick a domain name with Internet marketing in it. If you are going to buy a domain name with Internet marketing in it could be a long domain name.
How to build free backlinks to a blog?
If you write articles and submit to article directories you can gain free traffic through the search engines. You can submit your blog to blog directories and also you can comment on blogs and when you comment on blogs get a software there are functions in software that indicates the page ranks of blogs. This way you can pick some high pr blogs and comment on these blogs. Or you just can google the keywords "list of high page rank blogs to comment on". There is also a way to free traffic is to buy a software that takes work out of your hands when it comes to social bookmarking.
How to find keywords to optimize your blog for?
You can find keywords for a blogs to optimize a blog for with keyword research. You can use the keyword tool.
http://www.wordtracker.com
. If your blog is about making money online then you can type in the main keyword in the keyword box then the software automatically generates the keywords list which you can optimize your blog for enter these keywords in the articles and use these as titles. You also can find keywords to optimize your blog for through going to google.com and typing the main keywords in search engine and at the bottom of the page you can find the related keywords.