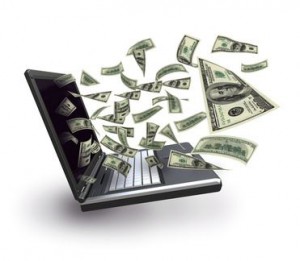 I have been maintaining blogs for years. I am a rapper who share my raps with readers through maintaining a poetry blog. This blog contains about 73 short raps with word amount around 80 words. I have to record those raps yet. I have generated these pageviews through setting up a search engine optimization plan and executing it. Check below what the search engine optimization methods are.
#1. Directory Submission.
If you have build a new website we all know it needs attention. To get visitors you have to build links back to your site from authority sites. The .edu sites are very much valued by Google's algorithms. If you have quality links back your sites it will rank higher in the search engines. There are people looking in the directories and this way you can get targeted traffic to your site or blog.
#2. Social bookmarking. If you want to get targeted traffic you have to social bookmark your posts so that you can share with people on the social media sites. I think sites like Facebook, Twitter has worked just well for me. I think the amount of traffic you can get depends on the quality of the content. Make sure your content is original. The search engines love original content. You can use a software to make the process of submitting less time consuming.
#3. On Page Optimization. If you can do a keyword research and find out the low competition keywords with lots of local and global visits per month and rank for those words high in the search engines you can get lots of targeted traffic. Make sure that those keywords you have selected contains in the content of the site or blog. If your site or blog is about money making online and you write a post about making money online with a website. Optimize the content for keywords like "make money, make money online with a site, make money with a site, how to make money online with a website, how to get paid with online with a website. And so on.
#4. Buying a backlink package. If you like to rank for certain keywords and you can buy a backlink package of the sites which supply this. You can choose from page rank 1 to 10. There are sites for real deliver this service to web masters. This means quality backlinks that makes it basically easier to rank high in the search engines and your site or blog will get real targeted traffic. I think buying is a great alternative to building links of your own.
#5 Write a press release. You can write a press release and submit to the relevant sites to get targeted traffic to your site or blog. If it is going to be launched make sure you give people the chance to get to know that there is a blogs or sites are going to be launched which it might concern them. If the people are exploring the press release sites they will click through the appropriate categories to find the sites or blogs which interest them. This way they will be send to your sites or blog through a press release sites.
#6 Make a Youtube Slideshow. If you do not have a software to make videos than you can download a slideshow making software. This way you can present your product and include a link back to your website in the description. This way you can make money with optimizing your slideshows and this is double effective. Do a Google search for slideshow making software.
#7. Comment On Blogs. If you like to build links then you can get a software to use to make the whole process of commenting on other blogs less time consuming. This means quality backlinks. You can choose the keyword and find the amount of blog to comment on and you can pick the page rank you like to build quality links to. I think you have to give the other blogger a true opinion and make sure that you do not spam the blogs. I think you can at least read the post and give your opinion.