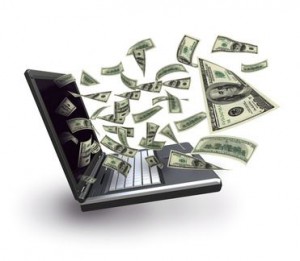 If you want to make money online there are plenty of ways to get there. If you starting out then you will wonder where can I start. The outcome must be loads of traffic by adding constant flow of content. If you think what type of niche to choose. Pick a topic what you are passionate about. If you have a passion for gardening then start a blog and write about how you can make the lief easier by offering your expertise.
How to start a free blog.
Go to blogger.com and make a blog in easy three steps. Pick a domain name with the main keyword in the domain. If your blog is about making money then for example you can pick a domain name such as onlinemoneymaking.blogspot or makelivedough.blogspot.com. Once you have this blog then you can add content.
How to find inspiration to come up with new posts.
If you google the keyword TOPIC+Article for example if your blog is about Japanese bikes then you can find articles about this topic by searching Japanese bike+article. Then google will display the right amount of articles you can pick from. Also go to Article directories to find articles and you will be inspired by the topics and you will have to do some background research. Then write in your own words about the topics.
How to optimize the blog to make money online.
If you can apply for ad sites to display the ads of advertisers to make money online. If you wonder what type of ads to pick do not worry google have the advertising branch called Adsense. Once you have set up a blog apply for an Adsense account. Once you approved get the codes and implement it on your blog. I think, if your blog is about clickbank products you can apply for Proads.com account this will give you the access to the codes to implement on your blog.
How to get traffic to your blog.
Submit to article directories: Write articles and get a software to submit to article directories. If you have a software this will save you time and if you write articles then write about the tips you have to give to make their life easier. Be an expert in a niche and people will give you credit.  Submit your blogs to blog directories. This will bring traffic to your blog. It is once again a great outcome in a form of a solution to use a software.  There are lots of directories if you stick to blog directories you will be good. If you are online you better not fall into scams. Just do some research about the sites before you buy.
How to make money online with a blog.
If you want to make real big money then you can get into flipping blogs. This is you add content till it gets good rankings and traffic and sell on sites such as flippa.com for a profit.  This does not happen overnight.  The page rank is a huge weighting issue when it comes to making money with a blog. If you do not have any page rank there would be no one interested in buying your blog.
If you like to make money online then you can establish a page rank for your blog and you can generate traffic and accept review offers. If you sign up with review sites then you can make money with writing reviews. You will get your account approved once you meet the requirements. I have made 3000 usd with this method.  I have spend it all online and I have plans to make money with this blog once this blog is approved to review sites.