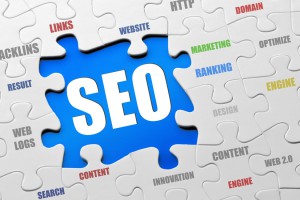 I have achieved to get more than 19000 page views to one of my poetry blogs. If you want to make money online and you love poetry I can recommend you to start a blog about poetry. I only wrote 80 words on an average per post. If you like to make around 100 words per post it is even better. If you like to make money with reviewing products and writing sponsored posts for review sites.
If you like to start a poetry blog make sure you add an relevant image to the poems. I am a rapper so I write lyrics. I wrote about 90 posts of the word amount around 80 words. I have threw images related to rap music on my blog. This means also free traffic from the search engines.
How to optimize your poetry blog for the search engines?
Youtube videos: If you can make youtube videos then make it go viral, make sure to spread it across the web. You can get an unfair advantage over the competition. There are free software that offer you the possibility to create Youtube.com videos. You can generate traffic to your blog by spreading the word by creating Youtube videos. I personally make videos with text in a format of a slideshow. There is a standard background music I use. Click here to download a free video creating software for youtube.com.
Article marketing: I use a free software to get my articles into article directories. This is fully automated and some links are not relevant no more. I think there is also free traffic if you do article marketing. If you like to make a full time income then you will know that traffic and targeted traffic is the lifeblood of the online money making. If you are able to write compelling articles and give the help to people who are looking for information to make their life easier online. Click here to download this free article submitter.
Create backlinks: If are able to generate backlinks your traffic will increase. It is the best to build authority backlinks. These are high page rank links which are Do-follow. Not every link weights the same. If you have 100 .edu backlinks will count in the algorithms differently then other sort of links. There are free services like
www.pingmylink.com to create backlinks.
Social bookmark: This a quite important method to get traffic for free. This is leaving your opinion on blog posts of other people's blogs. You can share your opinion by commenting if you like the post or not. If you agree then you can share why you agree with the post. This is a great way to inspire bloggers to write new posts about the most discussed issues.