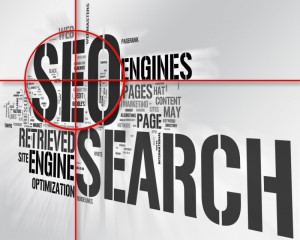 If you are blogging then you know that you have to plan your SEO campaign right. The objectives that ambush you to gain success must be seen and avoided. If it is a low budget then keep in mind that only quality content is the answer. If you follow these rules then you can gain higher rankings.
You got to keep in mind that over optimization and spamming the search engines will get your site penalized. If you know what not to do to make Google angry then you have nothing to worry about. And finding trustworthy information about search engine optimization is becoming harder. There are lots of inaccurate information about search engine optimization.
RULE #1: Make sure that your domain is clean.
If you have bought a domain that has been penalized then the domain is not clean. If you ask me is to beware of these facts and buy a domain name that is not been targeted of penalization or whatever. If you are beginner then you might think that your blog is not giving enough results because of any other reason than that the domain has been penalized. There are also situations that after a Google update that your blog has been penalized then it is better to move on to a new domain and not to even think about what Google thinks about your domain.
RULE #2: Make sure that you create a professional looking website.
If you create a website then utilize all the user and design skills you have and create a great looking website with user friendly functions. If you create an adjusted colors and add useful content then you can generate much traffic from the search engines. If you update your content then you can get more higher rankings. There is also the possibility to buy a theme online or hire a designer. That makes perfectly sense if you have a budget to invest in building an income with blogging.
RULE #3: Create a fast website: If you create a website make sure that it is fast. Fast browsing is what the Internet users are looking for. People are looking for user friendly websites that help them out. So if you have the plans to launch your own online clothing store. You can add fast functions to the website. If it loads fast the visitors can have a pleasant way of surfing your website.