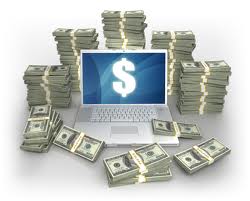 #1 Article Marketing.
If you are familiar with the Google keyword tool. Then you can type in the main keyword in the keyword tool to find the related keyword and the search volume of the related keywords and if you can write articles with these keywords containing in the content of the articles then you can get targeted traffic to your site or blog. There are free and paid tools which makes the whole process less time consuming.
#2 Use WebZine.
If you can write articles with well optimized with targeted keywords and post to online magazines with a large amount of members you can get traffic to your blog through placing a link under the articles. There are daily lots of people looking for new information and if you can find the untapped markets then you can be an expert in the niches and this is exactly how you got to present in the articles and this can be a reason for prospects to convert.
#3 Join Social.
You can join social sites and share your links with other users this way there is the possibility to send traffic to your main website and for example you can join sites like this link http://home.sproutsocial.com/ . There are lots of users on Facebook and if you can get new friends to share your link with then you can convert prospects from social media sites.
#4 Spread an free E-book.
If you can write a free e-book with links containing in the e-book to send traffic to your blog to present a new product you promote can be a great method to convert prospects. Write useful information and pick products you are promoting and put these links in the e-book.
#5 Set Up a Blog.
If you have a website you can set up a free or WordPress blog about your topic and place articles about the products you promote on your website. Write product reviews and place this on your blog and send customers to certain products after informing them on your blog. You can allow customers to post opinions or testimonials about the products to generate more sales.
#6 Comment on blogs.
If you want to generate easy backlinks then you have to get your self free-link-building-software to help you get started with generating backlinks. All you have to do is get a comment software and find out about the high pr blogs and comment to generate a backlink. Do not spam be relevant.