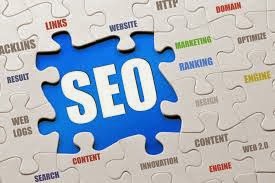 One of the main issues is when a site is just launched to get enough visibility. To improve this you need a search engine optimization campaign. The best way to get there is to promote the sites. When you ask your self how do I promote a site then consider Pay Per Click. This is not the most targeted traffic. The traffic must be generated organically. Then the question remains how do I get quality traffic that converts. This post reveals how to gain more search engine visibility without a large budget.
CONTENT.
Creating your quality content is an important issue. If you can produce useful content to place on your blogs or create infographics then you can for sure get organic traffic. You got to appeal a certain way to build a targeted traffic stream to your blogs. When you write blog posts make sure that you make the post unique as possible. This will for sure gain more visibility in the search engines. You can use the Google keyword tool to find the relevant keywords to optimize your posts for. Finding the right keywords to optimize your blogs content is a way to get the stream of traffic you like. Target high volume of search terms will get you more visibility in the search engines. You can pick keywords with low competition with high volume of searches to insert in the title or throughout the body of the article.
LINKING.
Once you created posts share this through several mediums. Insert many links in the post and link to other articles. You can exchange links through certain sites. Once a large website links to your website the impact on the search engine optimization will improve. It is not easy to get backlinks from important relevant sites. It impacts on seo when you insert links in the post. There is something that you need to know what you might consider weird or dangerous. That is that the quantity of links is more important that quality of links to achieve good rankings.
SOCIAL MEDIA.
There is the possibility to utilize your content through social media like Facebook, Youtube, Twitter or LinkeDIn. The sharing on social media contributes to the search engine optimization campaign. This is for sure a way to get more exposure to your content. The audience you reach might share your content among their followers. This is great because this means more traffic to your blogs.
DESIGN.
Add keywords to your footer links to give more user
friendly functions to the visitors. It is also important that you make the text so unique possible. Do not repeat the same words too much. Use Meta description tags to get found in the search engines.